Submerging ourselves in water, and enjoying the relaxation brought by the warm water, is one of the moments when your body and mind are most relaxed..🥰

Photo by Maddi Bazzocco on Unsplash

For some, a good shower scan is a perfect way to self-care when experiencing stress or anxiety. In fact, bathing has been linked to improved mental health. This is because taking a warm bath can reduce symptoms of depression and anxiety. Your body's natural response to warmth relaxes your muscles and mind.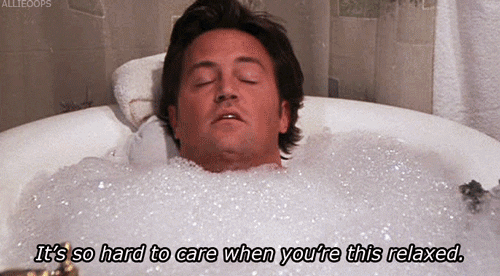 Showering at night can help you relax and feel sleepy before bedtime. The simple act of showering, like applying your favourite body scrub, can be a calming and rewarding activity for your body and mind. Another way to promote calm is to put on some relaxing music while you flush.
To make bath time more enjoyable, that's why we created the water line.
Relaxing aroma, sufficient and safe ingredients, filter to reduce harmful impurities in water, is what our puresome vita showerhead and vitamin filter can bring you.


The vita puresome shower head comes with our puresome filter, the white filter in the shower head helps reduce heavy metals, rust water and impurities in old pipes. 
While vitamin filters can give you the effect of a spa shower, highly concentrated vitamin C can help soothe and moisturize our skin, and reduce chlorine in tap water.🍋
Whether it's an early morning shower to help us start our day or returning home after a busy day, a shower can also help us relax. We think it's one of the ways to relax and calm the mind.
Check out some reviews from customers around the world 📝
 @apolife77 From Taiwan💙
 @kfood_diaryyy from Hong Kong💙
 @pan____1990 from Taiwan💙
— A good, relaxing aromatherapy session can make a lot of difference without you even noticing.🚿

Once you turn on the tap and find a perfectly calibrated warm temperature, consider a little aromatherapy behind the curtains. Hang a bouquet of fresh eucalyptus over the shower head for a fresh, natural scent, or try the vita pure filter with vitamin c infused, or a body wash that has soothing lavender scents.


After towelling off, seal in the moisturizer with a lightweight, sinks-right-in lotion for skin hydration.

Taking care of your body and mind once in a while is really important. Spend quality time with yourself, quality time with bodyluv can help transform your relaxation time  🛀
 Click here for more shower essentials: https://bit.ly/3AJorKh